Morten Grove-Rasmussen Award
This award was established in 1976 in memory of Dr. Morten Grove-Rasmussen who, as Blood Bank Director of the Transfusion Service at Massachusetts General Hospital, became known as a leader in the field. It is given to an individual (or group) who has made a significant contribution to the field of transfusion medicine.
---
2018 Recipient
Dr. Edward Leonard Snyder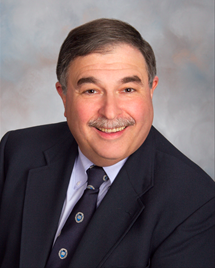 This year, MABB is proud to present this award to Edward L. Snyder, MD, FACP, of the Yale University School of Medicine and Yale New Haven Hospital – Professor of Laboratory Medicine; Associate Chair, Clinical Affairs (Therapeutic); Director, Apheresis/Transfusion Service; Director, Blood Bank; Director of Membership, Yale Cancer Center; Editor, Lab News.
Dr. Snyder has been a leader in teaching, research, patient advocacy, and public policy making in the field of Transfusion Medicine and Cellular Therapies. He has been the mentor of numerous Transfusion Medicine Fellows who have become prominent physicians in this field, has been an investigator of seminal studies of the use of pathogen-reduced blood components, and is a principal investigator in the REDS-III Studies. Dr. Snyder served as president of the AABB in 1997-1998.
Past Receipients
2016
Irwin Gross, MD
Senior Medical Director of Accumen LLC,
San Diego, CA


2011
David A. Williams, MD
Boston Children's Hospital
Boston, MA


2010
Richard L. Haspel, MD, PhD
Stem Cell Processing Laboratory, Beth Israel Deaconess Medical Center
Boston, MA

2009
Leslie E. Silberstein, MB
Professor of Pathology, Harvard Medical School
Director of the Joint Program in Transfusion Medicine (Children's, Brigham and Women's, and DFCI)
Director, Center for Human Cell Therapy at the Immune Disease Institute
Boston, MA


2008
Chet Andrzejewski, Jr., PhD, MD, FCAP
Medical Director, Transfusion Medicine
Baystate Medical Center, Springfield, Massachusetts


2007
Christopher P. Stowell, MD
Director, Blood Transfusion Service, Massachusetts General Hospital
Assistant Professor of Pathology, Harvard Medical School
Boston, Massachusetts

2006
Blood Group Serology Reference Laboratory
American Red Cross, New England Region

2005
Naomi L.C. Luban, MD
Instructor of Child Health and Development
George Washington University School of Medicine
Children's National Medical Center
Washington, DC

2004
Delores Mallory, MT (ASCP), SBB
Director, Reference Laboratory
American Red Cross

2003
Joel Umlas, MD
Medical Director, Blood Bank
Mount Auburn Hospital

2002
Scott Murphy, MD
Chief Medical Officer
American Red Cross Blood Services
Penn-Jersey Region

2001
Edmond J. Yunis, MD
Department of Cancer Immunology and AIDS
Dana-Farber Cancer Institute

2000
Maruditsa Y. Mitsiu, MS, MT (ASCP), SBB
Blood Bank Supervisor
SBB Program Director
Beth Israel Deaconess Medical Center, West Campus

1999
Robert Weinstein, MD
Medical Director
St. Elizabeth's Hospital

1998
James P. Aubuchon, MD
Medical Director
Dartmouth Hitchcock Medical Center

1997
Edward L. Snyder, MD
Medical Director
Yale New Haven Hospital

1996
Mark Popovsky, MD
Chief Medical Director
American Red Cross Blood Services
Northeast region

1995
Sanford Kurtz, MD
Chairman, Department of Laboratory Medicine
Lahey Hitchcock Medical Center

1994
Ken Anderson, MD
Medical Director
Blood Component Laboratory
Dana-Farber Cancer Institute

1993
Sunny Dzik, MD
Medical Director
Blood Bank and Tissue Typing Laboratory
New England Deaconess Hospital

1992
Carl W. Walter, MD
Founder, Chairman of the Board
Fenwal, Incorporated

1991
C. Robert Valeri, MD
Scientific Director
Naval Blood Research Laboratory
Boston, Massachusetts

1990
Peter L. Page, MD
Medical Director
American Red Cross Blood Services
Northeast Region

1989
Christine Pinnetti, RN
Senior Staff Nurse
New England Medical Center

1988
Margot S. Kruskall, MD
Medical Director, Blood Bank
Beth Israel Hospital

1987
Lawrence N. Button
Research Associate
The Children's Hospital

1986
Irma O. Szymanski, MD
Director, Blood Services
University of Massachusetts
Medical Center

1985
Mary T. Burtis, MT (ASCP), SBB
Blood Bank Supervisor, Reference Laboratory
Brigham and Women's Hospital

1984
Ronald A. Yankee, MD
Medical Director
Rhode Island Blood Center

1983
Mary F. Stinson
Supervisor, Blood Bank
Goddard Hospital

1982
Robert J. Tinch, Sr., MS
Research Associate
Biomedical Engineering
Blood Bank
New England Deaconess Hospital

1981
The Blood Grouping Laboratory
Boston, Massachusetts

1980
Angelyn Adele Konugres, PhD
Director, Blood Bank and Research
Boston Hospital for Women

1979
Mary Rota, RN
Nurse-Supervisor
Blood Transfusion Service
Massachusetts General Hospital

1978
Sherwin V. Kevy, MD
Director, Blood Transfusion Service
Children's Hospital Medical Center

1977
Eugene M. Berkman, MD
Medical Director, Blood Bank
New England Medical Center

1976
Charles Huggins, MD
Director, Blood Transfusion Service
Massachusetts General Hospital