Angelyn Konugres Lectureship
Dr. Konugres is well known to our community. She has been a recipient of numerous scientific and civic awards, including our Association's Morton Grove-Rasmussen award. She has served as Director of the Blood Bank of the Los Angeles County General Hospital, USC School of Medicine, Research Associate and Associate Director for the Blood Grouping Laboratory, Boston, and as director of the Blood Bank, Boston Hospital for Women. She was for many years Associate Director of the Blood Bank at Brigham and Women's Hospital. She served as a Principal Associate in Obstetrics and Gynecology at Harvard Medical School. She is recognized nationally as an author on hemolytic disease of the newborn, neonatal transfusion therapy, and blood testing for disputed parentage.

Upon her retirement, the Angelyn Konugres Lectureship was established in her honor to recognize a blood bank professional who exemplifies leadership and commitment to this field.
---
2013 Recipient
Jorge Rios, MD
Medical Director, American Red Cross
Northeast Division Blood Services
Dedham, MA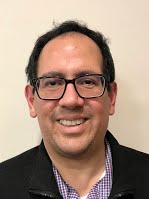 Past Receipients
2009
Robert Weinstein, MD
Chief, Division of Transfusion Medicine
UMass Memorial Medical Center
Worcester, MA

2007
C. Robert Valeri, MD
Director, Naval Blood Research Laboratory
Boston, Massachusetts

2005
Marion Reid, PhD
Director of Immunohematology
Head of Immunochemistry Laboratory
New York Blood Center

2003
Marilyn K. Moulds, MT (ASCP), SBB
Vice President, Reference and Education Services
Immucor Gamma

2001
John Moulds, MT (ASCP), SBB
Director of Immunohematology Assay Development and Research
Ortho Clinical Diagnostics

1999
Richard Walker, MD
Director, Transfusion Medicine
Beaumont Hospital
Royal Oak, MI

1997
Herbert F. Polesky, MD
Director, Memorial Blood Centers of Minnesota
Minneapolis, MN